Ending Spending Calls for a Responsible Budget
Ending Spending Calls for a Responsible Budget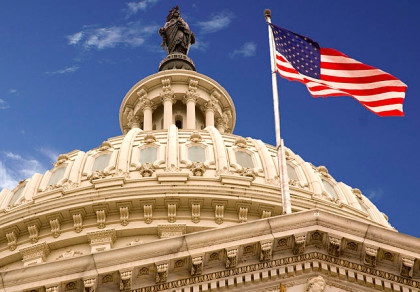 President Obama's proposed 2013 budget projects a deficit for next year of $1.33 trillion – that's four straight years of trillion-dollar-plus deficits.
The U.S. needs to come up with a common-sense budget that reduces the deficit and curbs the rapid growth of entitlement programs. Only when we rein in reckless and wasteful spending will our economy achieve sustained and reasonable growth.
Post Public Comments
Public Comments (642)
Jun 2nd, 2014
Someone from Ann Arbor, MI signed.
Jan 30th, 2014
Carolyn K. from Warrenton, VA signed.
Feb 19th, 2013
joe z. from Indianapolis, IN writes:
please work to pass a budget in the Senate, it's been way too long.
Dec 2nd, 2012
kEITH a. from Levittown, PA writes:
Put partisan Politics aside & fix this now...
Dec 1st, 2012
Deborah H. from Phoenix, AZ writes:
Before a trip to Hawaii ...we want answers on Bengazi!!Enough time has passed!! accountable!!
Oct 6th, 2012
Jay Kay J. from Custer, SD writes:
New Romney Videos By Jay Kay JK & Black Hills Bluegrass Launched Today 10-5-12 Spread The News And Forward On! Believe In America And pass on these links! Mitt Romney's Gonna Git 'R Done http://www.teaparty911.com/videos/mitt_romneys_gonna_git_r_done.htm We Believe In America The Dream http://youtu.be/4t0L5NAHZm8 J K YouTube - Videos from this email
Sep 30th, 2012
Renee T. from Lyons, GA writes:
MySentimentsCanBeThatPayingOffTheEntire DeficitCanBecomeAPositiveWorkableSolutionToStrengthenOurCongressAsAWholeAndCanDrawAnLegalDocumentWithNoloopholes. AConcernedCitizenOfTheU.S.A.
Sep 22nd, 2012
renee t. from Lyons, GA writes:
WhenTheGoingGetsTough,TheToughGetGoing.NowIsTheTimeToActbeforeIt'sToolateForOurCountry.ThankYouForYourHelpAndSupport. AConcerned Citizen OfTheUnitedStatesOfAmerica
Sep 22nd, 2012
Donald S. from Garland, TX writes:
I run my household to a budget. Not more than I take in. So why do the folks in DC think they need to spend more than they have. Do they even Know?
Sep 17th, 2012
john w. from Stamford, CT signed.