Tell Your Senators: Support a Permanent Earmark Ban
Tell your senators that that they should support legislation from Sens. Toomey and McCaskill to permanently ban earmarks.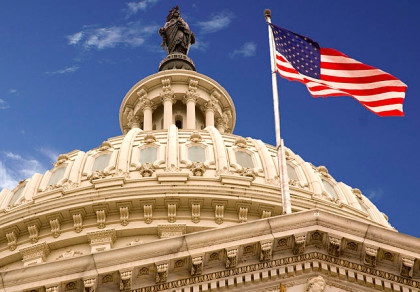 We commend Sens. Toomey and McCaskill for their principled stand to permanently end earmarks, and encourage you to support this legislation, too. Will you email your Senators right now and ask them to support this critical bill?

The current ban on earmarks is only temporary. If this important legislation does not pass, we will be right back in the earmark mess – where politicians waste our hard-earned dollars on pork-barrel projects.

This is a bipartisan effort and we really need your help.
Post Public Comments
Public Comments (785)
Aug 21st, 2014
Carolyn K. from Warrenton, VA writes:
IT'S not your money. You are robbing future generations of freedom. Ban LOBBYIST....you all come out of Congress millionaires and we end up poorer.
Dec 21st, 2013
rick M. from Colorado Springs, CO signed.
Dec 18th, 2013
Mikell W. from Salisbury, MD signed.
Jan 24th, 2013
Someone from Mohegan Lake, NY signed.
Dec 3rd, 2012
Someone from Roseville, MI signed.
Oct 30th, 2012
Susan M. from Powhatan, VA signed.
Oct 12th, 2012
wayne h. from Reddick, FL writes:
Sep 16th, 2012
Charlotte S. from Nampa, ID signed.
Sep 6th, 2012
George A. from Fort Myers, FL signed.
Aug 26th, 2012
Mason M. from Pensacola, FL writes:
Earmarks are almost always a waste of money and adds to our deficit which is out of control. You should support legislation to ban earmarks permanently. Do what we elected you to do. Support the people in Florida. So, vote to ban earmarks.